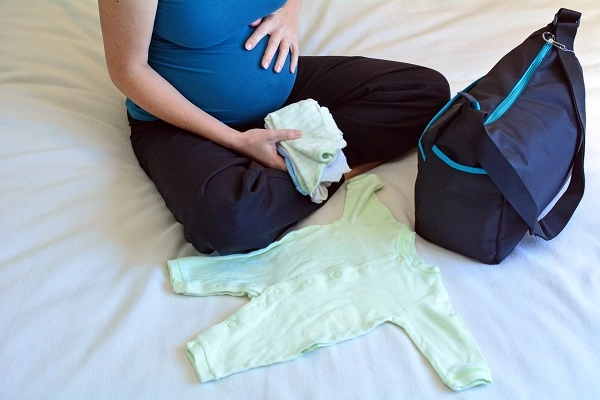 Whether you're an expectant mother or her support person, you may be wondering what to pack for the trip to the hospital for labor and delivery. It's a good idea to pack your necessities and extras about a month in advance.
The arrival of your baby can be a chaotic time. Salem Health nurses recommend bringing less than what people typically expect. Stick to the essentials on this list to be prepared but not overwhelmed.
Documents
Health insurance card
Picture ID
Hospital forms (download here)
Copies of your birth plan
Toiletries
Toothbrush and toothpaste
Lip balm
Hair accessories (Headbands and hair ties are best because clips may poke you uncomfortably.)
Deodorant
Eyeglasses
Clothing
Two nursing bras and nursing pads (Even if you are not breastfeeding, these will make you more comfortable as your milk comes in.)
A comfortable, roomy going-home outfit (New moms are usually around the size they were at five or six months pregnant.)
A warm bathrobe and slippers
Comfort items
A heavier blanket, depending on the season
Music to play during labor, if desired
Sugar-free candy or lozenges to prevent a dry mouth
A focal point item (Sometimes focusing on a picture, flower or photo of a loved one can help you during relaxation breathing.)
Items for baby
A going-home outfit and hat
Receiving blankets to help position the baby in the car seat
Child safety seat for car (You can wait to bring this until the mother moves up to the Mother/Baby Unit.)
Items for support person
Many moms leave with more than they came with — another reason to leave extra items at home. Friends and family often bring gifts. Salem Health will also have some items to send home with you, including a personalized diaper bag, a memento newborn t-shirt, water bottles for mom and support person and two celebratory wine glasses with a bottle of Martinelli's sparkling cider.
Things to leave at home
Meals for mom and a support person are provided by Salem Health after your baby is born, so let us do the cooking! The hospital also provides TVs/DVD players, essential oils for relaxation, post-delivery underwear, baby diapers and breast pumps.
If you have other questions about what to bring or expect, visit the
Salem Health Family Birth center webpage
. You can take a virtual tour and learn about the birthing suites, visitor information and other resources.