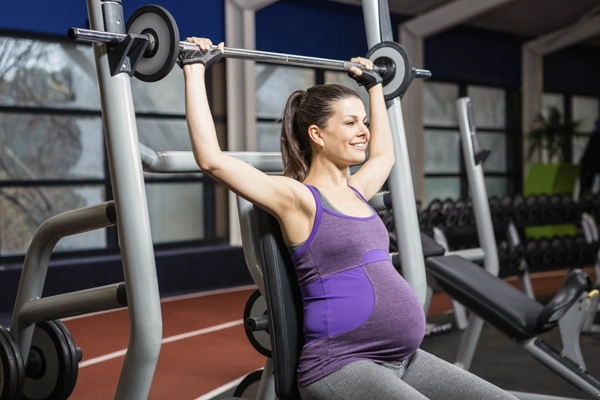 Fitness enthusiasts who continue their extreme workouts while pregnant often make headlines:
Experts at Salem Health offered some insight into the matter.
Don't believe the hype
Cheryl Lugenbill, MD, medical director of Salem Health Women's and Children's Services, took a big picture perspective.
"This issue is exaggerated due to the social media effect," said Dr. Lugenbill. "In reality, we encourage most patients to maintain a minimal level of fitness and eat healthy to avoid excess weight gain."
Exercise smart
"We have many patients who are fitness buffs that continue exercising through their pregnancy; there is little concern for this," said Lisa Rice, MD, medical director of the Salem Health OBGYN clinic. "The key is to keep the same activity level and training intensity as prior to pregnancy — and not start a new program or increase the intensity."
Dr. Rice added, "As pregnancy progresses, most women will slow down or decrease the intensity of workouts just for comfort issues."
The American College of Obstetricians and Gynecologists developed guidelines for exercise during pregnancy.
Activities to avoid
Contact sports
Skydiving, downhill skiing, water skiing
Surfing, scuba diving
Bicycling, horseback riding
Gymnastics
Hot yoga or hot Pilates (can cause body to overheat)
Anything above 6,000 feet elevation (if you don't live there)
Safe exercise
Walking
Swimming
Stationary bicycling
Modified yoga and Pilates
It is also possible for pregnant women to continue to enjoy running, jogging and racket sports.
Drink plenty of water before, during and after your workout. Also, avoid becoming overheated, standing still or lying flat on your back.
Make sure to talk with your health care provider before starting any regular exercise or activities during your pregnancy.
Visit the "What to expect" pages of the Family Birth Center website for more pregnancy tips from Salem Health.